Who we are and what we do
Eco friendly Manufacturer Of Bubble Products
R3D is manufacturer of promotional items made out of air bubble, as car sunshades, decorative packaging, envelopes, thermic boxes and displays.
After 20 years of experience we're considered leader in the bubble promotional articles market through Europe! Currently about 90% of our production is destinated to export worldwide!
Through an horizontal production process, R3D manufactures from the raw material till the final product, personalized and customized according the client brand and needs.
At the moment we dedicate to innovate the production procedures, searching for more ECO friendly solutions, being 80% of our raw materials recycled inside our warehouse.
Recently, all products are made with over 80% Recycled material and 100% Recyclable.



Stimulate the european market of promotional items and gifts made in EU




Protect the environment




Develop solutions according to our clients needs




Manufacture high quality products, with all the accuracy needed and competitive prices




End the myth that plastic is bad




Implement ecofriendly manufacturing methods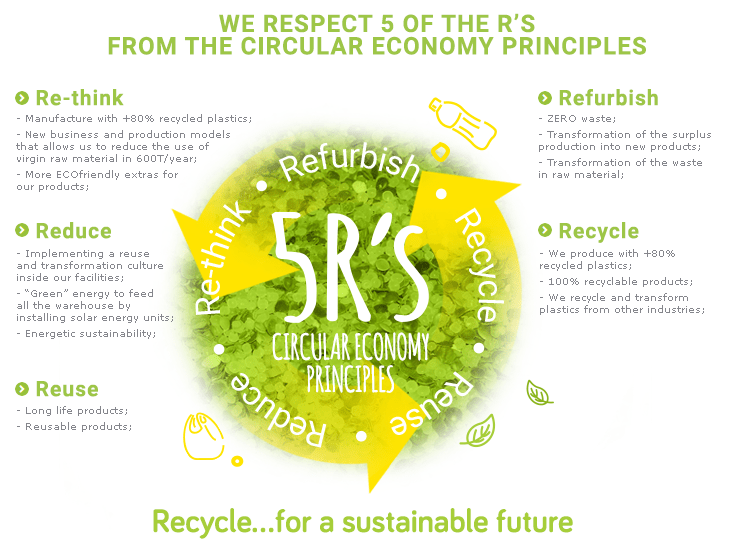 MANUFACTURING
Our Car-Sunshades are manufactured up to 80% of recycled raw materials. All our production cycle generates 0% of waste.
SILKSCREEN PRINTING
Silkscreen printing distinguishes itself for being an ideal solution for simple jobs and being high quality inks and high durability with UV treatment.
FLEXO
Flexo is designed for works with high graphic demands, with maximum quality. This type of printing can produce photographic quality guaranteed.